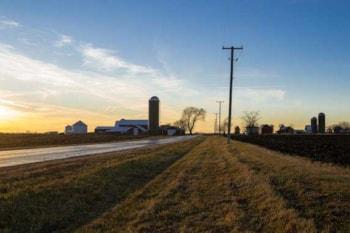 Resulting from more than 20 years of industry experience working for companies such as GTE (now Verizon), Qwest Communications, TW Telecom (both now Level3), and Duke Energy as well as fiber optic construction contractors, Crossroads Communications Solutions, LLC was founded in 2017 in Greencastle Indiana.
The Crossroads team was built by bringing together some of the best and brightest professionals for the purpose of helping our customers grow their fiber optic networks, including FTTH, FTTP, and FTTT. Rural broadband access is one of the primary focuses of CCS. By working with local Telephone Co-Ops, Power Co-Ops and actively participating in organizations such as the NTCA-The Rural Broadband Association, those of us living and working outside of the city limits will someday soon be able to enjoy the benefits of fast, reliable internet service.
President's Message
Our culture at Crossroads is one of cooperation and mutual respect and we strive to serve our customers with a focus on quality without sacrificing safety or integrity. A reputation is difficult to build and easily destroyed. At the end of the day, I want my team to feel good about what they do and who they are personally as well as professionally.
- Matt Silbert, President